Brodies LLP 2nd XI Hockey Tournament
31 Mar 2023
On Saturday 4th March 2023, we were delighted to host the 22nd 2nd XI Hockey Tournament, kindly sponsored by Brodies LLP.
This year, 11 schools from across Scotland competed:
High School of Dundee,
George Heriot's School
Peebles High School
Mary Erskine School
Morrisons Academy
Edinburgh Academy
Hutchesons' Grammar School
Trinity Academy
Dollar Academy
George Watsons College
St George's School Edinburgh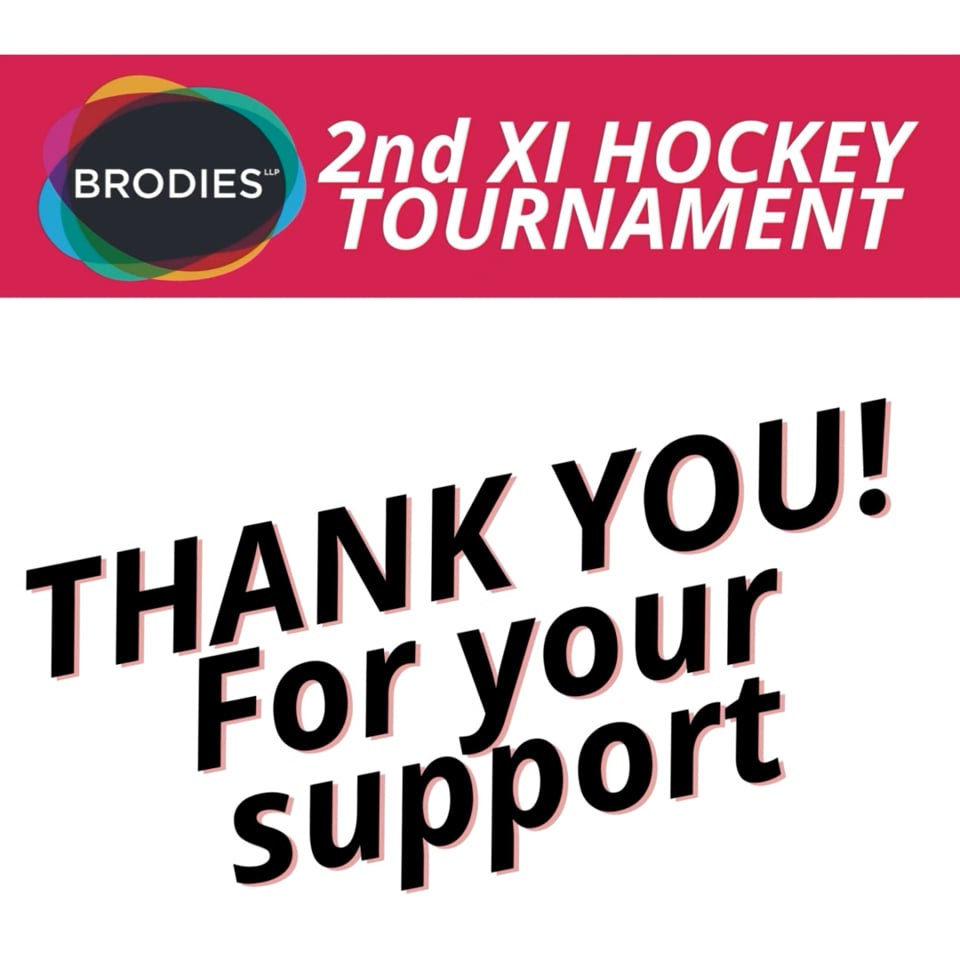 The tournament aims to deliver a competitive all-girls event for 2nd XI hockey players across Scotland, raising the profile of 2nd XI hockey in Scotland and providing girls with a like-for-like District/Regional experience. It is the highlight of the season for 2nd XI teams and for many players it is the final hockey match of their school career, a special occasion.
It was lovely to see so many girls and spectators on our campus, enjoying the competitive games and also experiencing a fan favourite- the complimentary bacon rolls.
After the gruelling round robins, George Watsons College, Dollar Academy, George Heriots School and The Mary Erskine's School qualified for the semi-finals. The semi-finals were nail-biting, both ending with running penalties. Well done to George Watsons College and George's Heriots School for making it to the final.
The final was a perfect summary of the day's tournament. It was competitive, showing outstanding hockey skills and a very close game that ended with a sudden death penalty shootout. Congratulations to George Heriots School for winning this years Brodies LLP 2nd XI Hockey Tournament.
A massive thank you to Brodies LLP for sponsoring this tournament - the highlight of the 2nd XI calendar!
We hope to see you all again next year!