Extracurricular School Activities in Upper School and Sixth Form
Enrichment beyond the core academic curriculum at St George's is an important part of each student's development within the school environment. We offer a rich and diverse range of activities and opportunities that help develop their passions or explore new interests. The co-curricular programme offers challenge, service to others, group cooperation, team participation and leadership; while supporting risk taking and building resilience in an environment where abilities and talents are recognised and nurtured.
From sports to expressive arts, we encourage all our students to take part in clubs and after-school activities that will help them progress into higher education and guide them towards their chosen career path.

"I've been lucky enough to go on many school trips including the hockey tour to Holland and volunteering in Costa Rica (genuinely the best two weeks of my life)."
Kate, Class of 2023
Co-curriculum Activities and Clubs Programme
The co-curriculum programme inspires, drives and unites pupils at St George's. We encourage our students to try out new clubs and activities and seize the chances that come with their education. Students can pick from more than 150 different activities, including volunteering locally, earning their Duke of Edinburgh's Gold Award, and going on tours and excursions abroad.
The range of offerings in the co-curriculum guarantees that music, sport and theatre all play a significant role in the girls' lives, and our well-known Model UN and Debating clubs have a long history of promoting discussion.
Opportunities for leadership, novel challenges and community service are provided via outdoor education, the Duke of Edinburgh's Award and the Combined Cadet Force.
We are committed to educating our pupils to be responsible citizens of the world.
A diverse range of activities - here are some examples
Duke of Edinburgh's Awards
Combined Cadet Force
Debating
Model United Nations
Charities Committee
Amnesty International
Eco Club
BAME Soc
Pride Soc
International Expeditions
Outdoor Learning
Student Exchange Programme
Educational Trips
UK Space Design
Arkwright DT
Coding
Independent Women Magazine
Youth and Philanthropy Initiative
Young Enterprise
Young Engineers
Netball
Hockey
Riding
Lacrosse
Skiing
Cricket
Rugby
Choir
Concert Band
Rock Band
Orchestra
Cantate
Jazz Band
School play production
School musical production
Drawing
Art
Textiles
Design Technology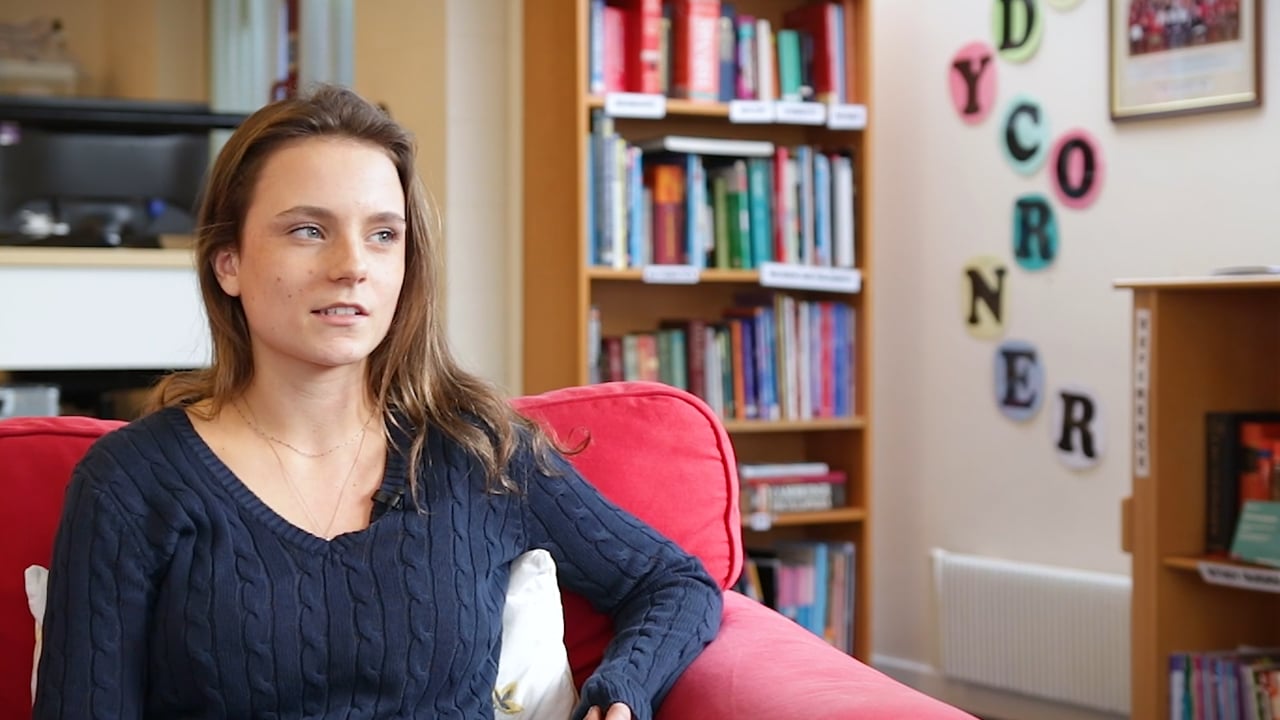 Anna and Alice talk about Co-curricular opportunities