We have a consistent boarding staff team of six, this includes our Head of Boarding, Housemistress, Assistant Housemistress and three resident and non-resident houseparents. The team are available on a rota 24hrs a day and the constant, reliable nature of this support offers our girls the opportunity to build strong and meaningful relationships with the adults caring for them.

The houseparents are tremendously nurturing and are experienced in the connection between emotional and physical wellbeing and academic achievement. They encourage our boarders to have a balance of study and relaxation, a healthy diet and lifestyle, and promote kindness, friendship and inclusivity.

We also have an onsite chef dedicated to the boarders every meal. He can chat to the girls and build an understanding of their likes and dislikes; this allows him to plan the menu accordingly to ensure there is always something healthy and delicious to suit every palate.
There will of course be times when a boarder may feel upset about academic achievement, a friendship issue or feelings of homesickness. The loyal and supportive relationships they have with their fellow boarders and the Houldsworth staff team mean they often do not feel upset for long.
Life in the boarding house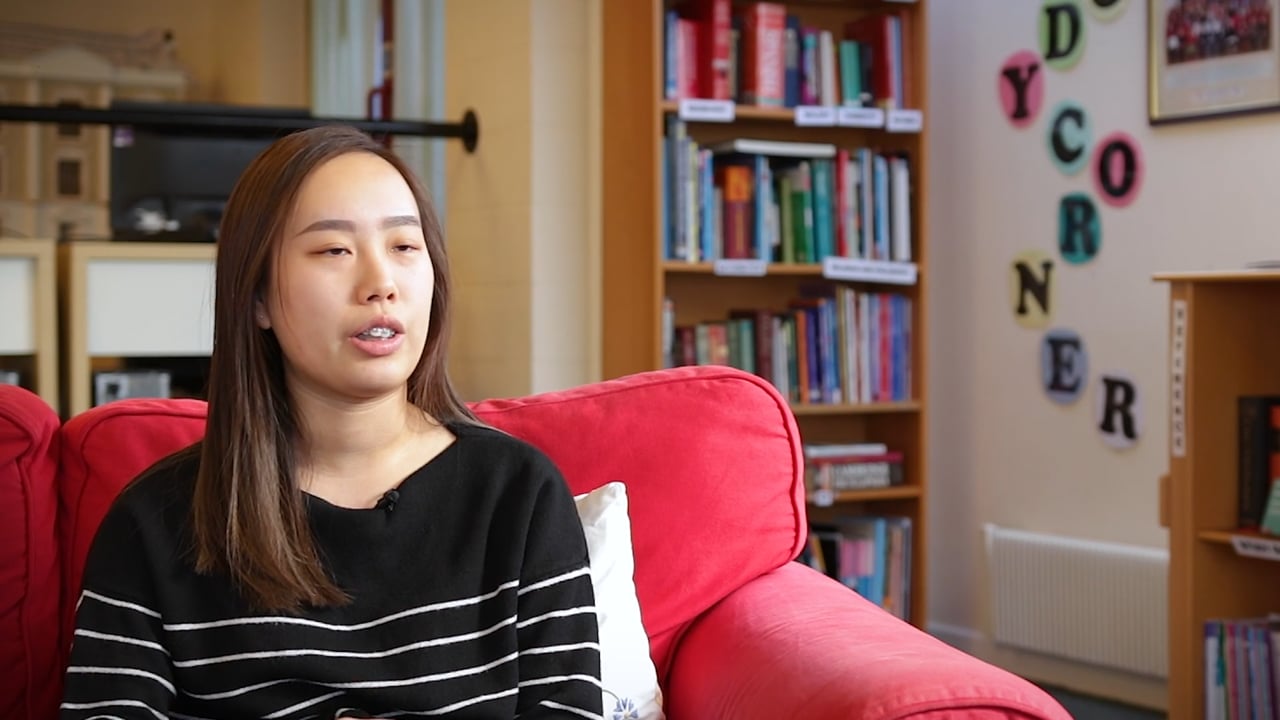 Jenny from Hong Kong talks about her experience of boarding
"On Saturday mornings I go to the Synagogue. I appreciate that the houseparents support me to go there. I feel safe when I'm walking around in Edinburgh. In the house there is enough space to find a quiet spot, we have a new sitting room and it's a really nice quiet place."
"On Saturday mornings I go to the Synagogue. I appreciate that the houseparents support me to go there. I feel safe when I'm walking around in Edinburgh. In the house there is enough space to find a quiet spot, we have a new sitting room and it's a really nice quiet place."
Justine L6-