Outdoor Learning Activities
The benefits of outdoor learning for young children are multifold. Learning outdoors helps to foster essential growth by stimulating curiosity, enhancing physical health, and instilling a deep-rooted respect for nature

Some of the common outdoor activities undertaken by our Junior School pupils include;
Building fires, bug hunts, willow-weaving, planting and growing, and archaeological digs!

All pupils participate in a range of progressive and creative outdoor learning experiences which are a planned part of the curriculum. This provides regular, frequent, enjoyable, and challenging opportunities for our girls, allowing them to thrive and explore in a safe, outdoor environment.
Outdoor Learning at St George's
Outdoor learning time is allocated within the weekly timetable for Primary 1 – Primary 5 encouraging discovery and exploration of our school environment.
Classes can be found on our campus in:
The Fantastical Forest

The Secret Garden

The Wild Wood

The Primary 1 outdoor learning area

The Junior School playground, designed by the children
Outdoor Education in the Junior School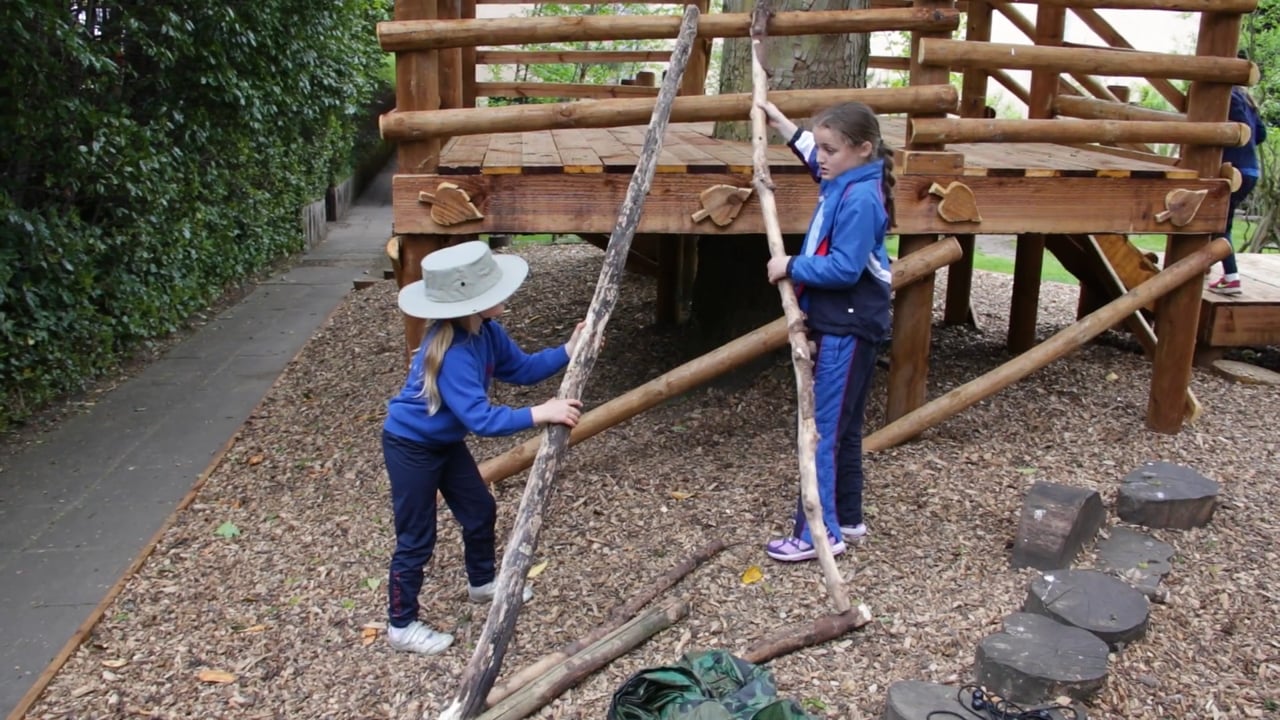 x
Educational Trips and Workshops
Visits are made during the course of the year to or from the following:
Butterfly World
Build a Bear
The Royal Botanics
Dynamic Earth
Jupiter Artland
The Planetarium at The Royal Observatory
Edinburgh Zoo
The Scottish Owl Centre
Primary 5 pupils have a residential trip to Lendrick Muir, Dollar.