Outdoor Learning in Nursery
We believe that children benefit greatly from the time spent outdoors. Our children have ample space for imaginative play and environmental learning with our extensive grounds, including:

a Fantastical Forest

Wild Wood

secret garden and fort

Junior School all-weather playground

15 acres of campus and playing fields
Other popular activities are the mud kitchens, sandpit, water play, climbing frame, bikes and scooters and using a wide range of outdoor toys.

If you are passionate about the benefits of outdoor learning and wish your young child to grow and thrive in a supportive learning environment that encourages curiosity and outdoor adventure, St George's private nursery could be for you. 
Learning skills
Through outdoor play, our children develop creativity, problem-solving, teamwork, risk-awareness, and gross motor skills, and build strong bonds with their peers and teachers. Being outdoors at our nursery is always fun, and our children spend time outside every day.
To learn more about our approach to play-based learning, read our feature articles on the importance of play in the pre-school year.
Watch our video Outdoor Education in the Junior School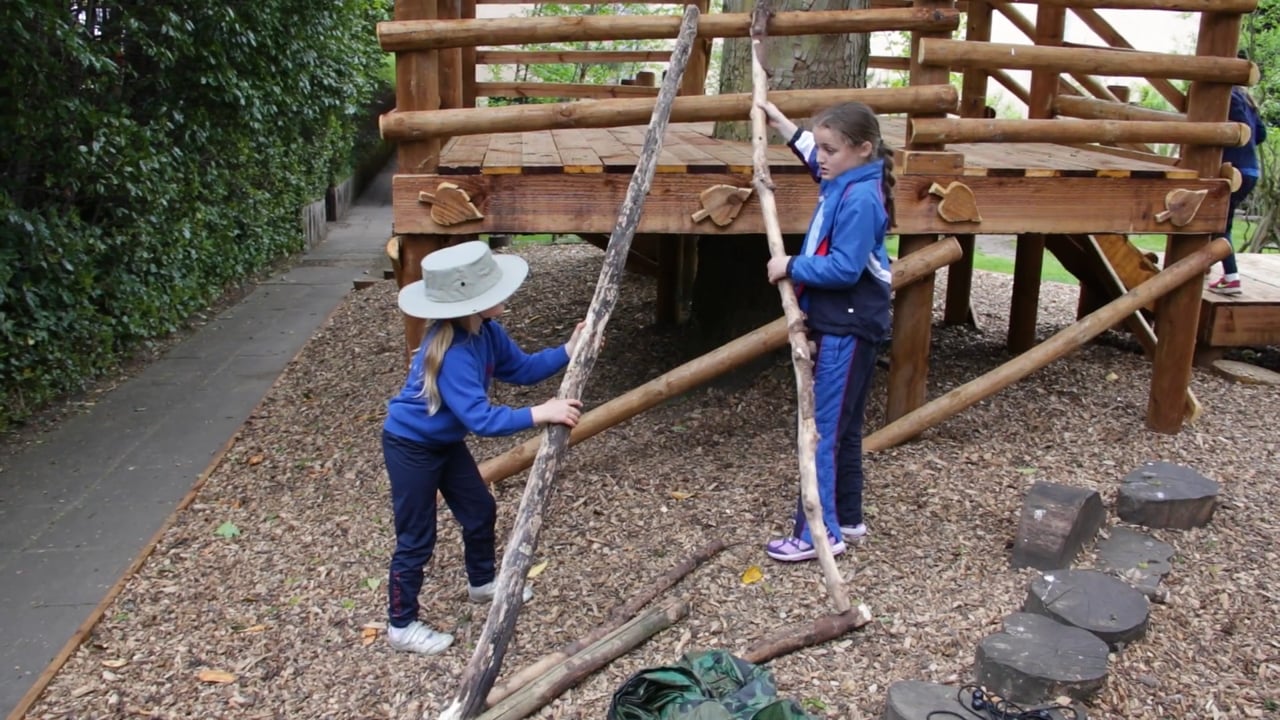 X