About TEDxYouth@StGeorgesEdinburgh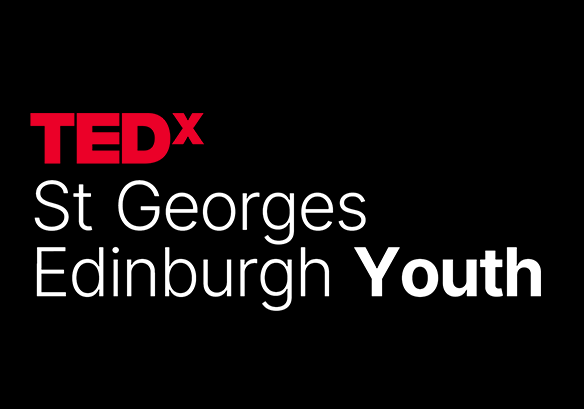 This amazing event will showcase great individuals in Edinburgh.


Visit our FLICKR page to see photos from the event.

Our speakers are changing and impacting the wider world and we want to share their great ideas. We hope to bring the spirit of TED to Edinburgh. We are passionate about growing the voice of possibility to local communities around the globe.

The Voice of Possibility will include student speakers with their hopes for the future and inspiration for now alongside researchers; doctors; artists; and role models in Edinburgh. The event will be held in our beautiful grounds in Edinburgh.
TEDxYouth@StGerogesEdinburgh will focus on real individuals having agency, expressing their ideas by providing a dissenting voice that leads to real opportunity and giving a voice to the possibility to create a better tomorrow.
You can watch all of the talks on the TEDx Talks YouTube Channel (search the channel using #TEDxYouth@StGeorgesEdinburgh). Post event.
In the spirit of ideas worth spreading, TEDx is a program of local, self-organized events that bring people together to share a TED-like experience. At a TEDx event, TED Talks video and live speakers combine to spark deep discussion and connection. These local, self-organized events are branded TEDx, where x = independently organized TED event. The TED Conference provides general guidance for the TEDx program, but individual TEDx events are self-organized. (Subject to certain rules and regulations.)

This independent TEDx event is operated under license from TED.