An education for today's world: St George's Junior School
Our Junior School nurtures children in their most formative years, introducing them to lifetime learning. We help lay the foundations for independent study, problem-solving, and critical thinking, preparing our pupils for the challenges of modern life and laying the foundations for successful primary and upper school education. Our Junior School pupils have curious minds and the motivation to succeed.
Ethos
Our ethos for lower primary education encompasses so much more than academic excellence. We live in challenging times and aim to equip our pupils with the qualities to deal with life's inevitable downs as well as ups. We cultivate independent and resilient learners, confident in their own voice and secure enough to bounce back from any disappointments.
Teaching
Our teachers create a caring, supportive environment to foster all these vital qualities, within a curriculum and co-curriculum which makes the school an exciting place to be.
Continuity of education is pivotal to a St George's education: Junior School benefits from a strong transition programme from Primary 4 onwards. Specialist subject teaching in Modern Languages, PE, Music, Art, Computing and Drama gradually increases as the pupils move through the junior years.
"You get to know every child's individual personality."
Parent
Junior School Structure
With a Junior School of around 100 pupils, every child is well-known by the staff.
We welcome both girls and boys in Nursery and Primary 1-3 and then work with families to find the best education destination for their sons for Primary 4 onwards. We specialise in offering a girls-only education from Primary 4 onwards, leading all the way through to Sixth Form.
Our primary year groups are split into two distinct primary stages: Lower Primary (Primary 1 and 2) and Middle Primary (Primary 3, 4 and 5). Class sizes range from around 14-20 pupils and each year consists of one to three classes.
After Primary 5, girls move from Junior School to Primary 6 in our Lower School. Here they spend three years before transferring to our Upper School 4 (S2).
"I prioritise the significant value of improving teaching and learning opportunities for everyone"
Lisa Nettleton
Head of Junior School and Nursery
"I prioritise the significant value of improving teaching and learning opportunities for everyone"
Lisa Nettleton
Head of Junior School and Nursery
An introduction to Junior School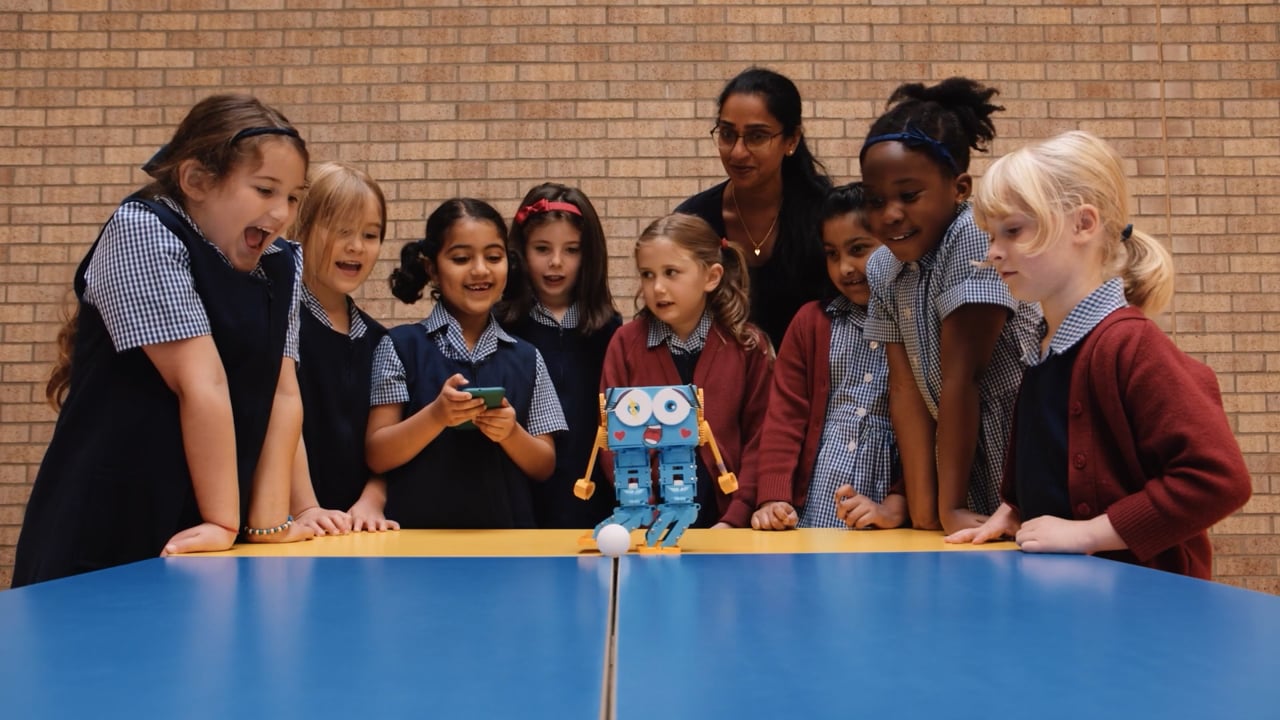 Play our video
Based on a single 15-acre parkland campus, St George's comprises two interlinking sites. This arrangement offers several advantages as it allows everyone to enjoy our fantastic facilities right from the day they join. Furthermore, the close proximity of all amenities ensures that even the youngest pupils do not have to travel far for access.
The Junior School has a light and cosy purpose-built building on the main campus, complete with a multi-purpose school hall, art room, design and technology room, music room, and science room.
All the Junior School buildings are fully enabled for wifi connectivity in support of our digital learning strategy.
The Junior School shares dining, music, playing fields and sports facilities with the rest of the school.
We provide a menu of hot, healthy, delicious lunches for our pupils to choose from and enjoy in the St George's Centre.
An extensive range of outdoor spaces like the P1 outdoor learning area and the wooded Fantastical Forest offer exciting and stimulating play areas, serving as outdoor classrooms and providing valuable outdoor learning experiences for our pupils. There are dedicated playground spaces for younger and older pupils, who helped to design their own play areas. Children have fun and enjoy a variety of engaging play equipment and designated areas for ball games.
The views of all our pupils are important to us and we highly value pupil participation in our variety of Houses, clubs and committees which work together to enhance the learning experiences, opportunities and values for all.
Equally, our Junior School committees are a strong, valued part of the school experience for all children as they raise awareness, understanding and enthusiasm for current issues and themes at a local, national and global level. In Junior School we have the following committees:
Pupil Council – leading Rights Respecting Schools
Eco Committee
Charities Committee
Food committee
Junior Road Safety Committee (JRSO)
Junior Librarians
Children are voluntarily elected onto these committees by their peers. Meetings are held regularly and the committee members ensure that they represent the views of their whole class.