40 Questions to Ask When Sending Your Child to a Private School
01 Aug 2022
Thinking about how to choose the right school for your child? Private education may be the answer.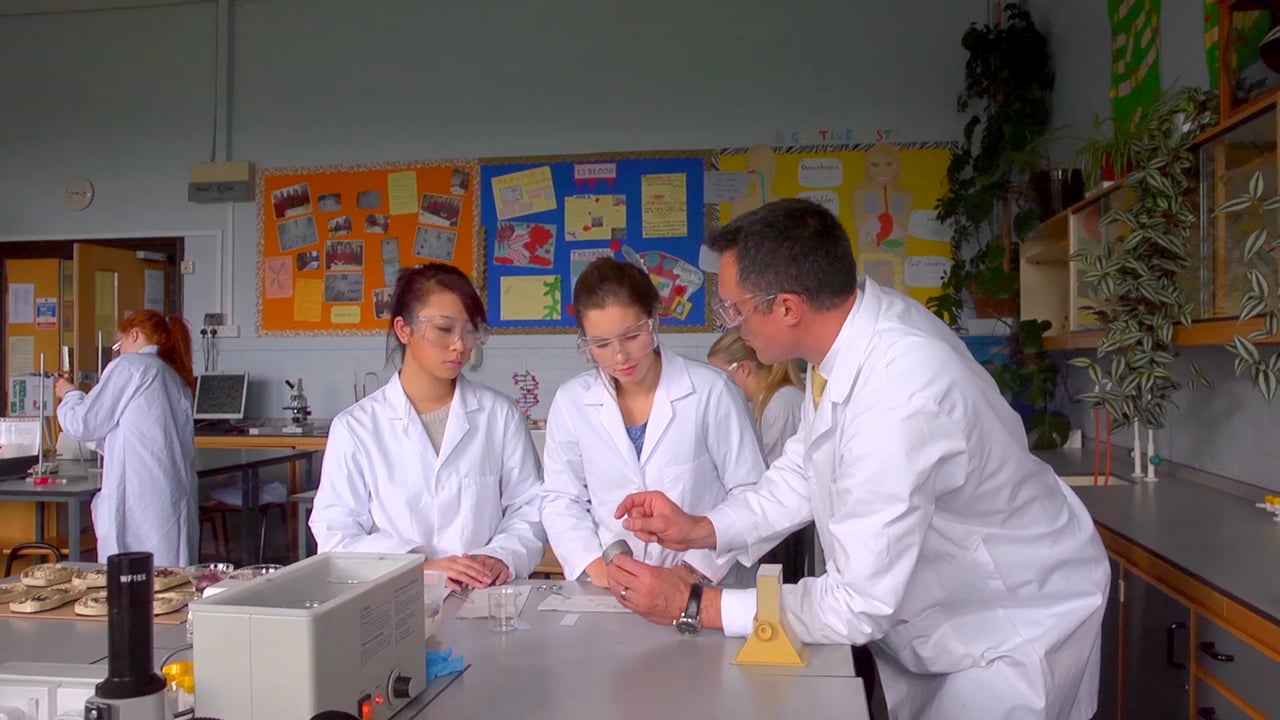 As a parent, it's natural to want to give your child every opportunity to discover what they're good at, and what they enjoy doing in a secure and nurturing environment. Sending your child to private school is a big decision: while private schools (also known as independent schools) represent an opportunity for your child to receive an excellent standard of education, inside and outside the classroom, you'll also have to consider school fees, location, term-dates, and travel options - amongst numerous important peripheral factors. The most important consideration, of course, is what would suit your child and their specific needs.
With that in mind, we've put together a free guide to help you find out more about private education - and what to look for when choosing a school. The guide is split into two parts: the first focuses on gathering information on your private education choices, while the second is about what students and parents can expect from the school they choose - and what is expected from them.
---
Part 1 - Gathering Information
If private school is an option you're considering for your child, you'll first need to do some groundwork to help narrow down your choices.
1. How can I find out what a private school is like?
There are plenty of ways to research a private school before you decide if it's the right choice for your child. Begin by using your network of friends to ask questions. Talk to current students and their families about their experiences of private school. If that's not an option, there are plenty of useful alternatives: read online reviews, browse official inspection reports, contact national advisory organisations like SCIS or ISC, or arrange an appointment to visit the school in person. Nothing beats seeing the school yourself.
2. What information will I find on private school websites?
Beyond general information pages about the subject choices, tuition fees charged, and logistics like the daily routine and uniform, most private schools offer an online prospectus giving you a feel for the school's ethos, testimonials from students and parents and a range of additional information and advice, ranging from video clips to social media channels, and the latest news and events. If you haven't already browsed its online resources, take the opportunity to explore your prospective school's website before you decide whether to arrange a visit.
3. How do private schools perform in league tables?
Many parents search for private school rankings on local and national examination league tables, like the Sunday Times Parent Power Supplement, or the UK Best Schools website. These online resources offer easily-accessible academic results data, but be aware that any meaningful comparisons between performances are difficult (and should be used only as a rough guide) because schools offer a diverse range of qualifications - or may be academically selective, while others admit pupils of mixed abilities. Bear in mind, private schools differ on the stage at which pupils are entered for exams, depending on what they judge to be in the pupils' best interests. As a rule of thumb year-on-year consistency in exam results is a good indication of a school's academic performance.
4. Do private schools offer pre-application visits?
Children and parents can get a taste for the day-to-day experience of private education during pre-application school visits held throughout the year. Special open day events are available at most private schools or, alternatively, you can arrange an individual visit during term-time. These school visits usually include a tour of the school given by current pupils or staff. Many schools also offer 'taster' events for prospective pupils to spend a taster day in school with their year group to get a better feel for the school. Find out more about formal and informal school visits, by contacting the school's admissions office.
Why not attend an open morning at St George's? Find details about forthcoming events here: www.stge.org.uk/admissions/open-mornings/
5. How do private schools run entrance exams?
Most families visit a school prior to completing an application form. Once this is done, candidates are usually required to sit an entrance assessment before a place is offered.
A general entrance assessment tests ability in language and mathematics. Sixth Form candidates can be asked to submit national examination results or equivalent. Overseas candidates may also sit a non-verbal reasoning test.
Schools vary on how they run entrance assessments. Some require candidates to sit assessments at the school all together on a set day for a specific year group, and others run assessments at a mutually convenient time on an individual basis. Overseas candidates often sit assessments either at their own school, with an overseas agent, or equivalent. Entrance exams are usually sat the academic year before entry.
---
Part 2 - Deciding on a School
Every private school is different. With that in mind, here is a list of questions to help you build a picture of what the logistics, costs, educational opportunities, and general day-to-day experience might be like at the school you're considering.
6. What makes a private school different from other schools?
Strong academics, a variety of sports and an assortment of extra-curricular activities are essentials in private schools. They are also often more academically selective and cater for smaller class sizes. Private schools have more control over their curriculum which allows them to provide a broader all-round educational experience with more opportunities for extra-curricular activities like drama, music and sport. This rounded approach helps to develop and stretch children in all-round ability.
7. Do private schools have an educational philosophy?
An educational philosophy should guide both students and staff. While every institution is different, private schools are often built on a school's ethos with a core set of values, designed to develop students' ability, integrity, respect, and character. Each institution offers an opportunity for students to become part of a close, principled community of academic peers. As Scotland's largest all girls' school, for example, St George's has promoted the values of education, equality and independence to young women since the late 19th century.
8. Are there benefits to a single-sex private school?
Many private institutions are run as all girls' or all boys' schools. Studies show that there are benefits to single-sex education, and particular advantages to all girls' institutions, including the benefit of confidence-building learning environments, a lack of gender stereotyping, and - not least - a disproportionately high level of exam success. Find out more about the opportunities and benefits of single-sex education for your child.
9. What ages do private schools cover?
Private education options are available for children of any eligible school age. For example, at St George's School, which is an all-through school, primary and secondary-age students are organised across three schools: The Junior School covers ages 5-10, the Lower School covers ages 10-13, and the Upper School (with Sixth Form) ages 13-18. Private nursery education may also be available for children aged 2-5.
10. What are the term dates for private school?
Term dates in UK private schools broadly mirror those of state schools, with three seasonal terms and half-term breaks. St George's academic calendar follows this pattern: admissions commence in the autumn term, which runs from the end of August to around 20 December. Spring term commences in early January, and runs to the end of March, while Summer term runs from mid-April to the end of June.
11. What is the dress code like at private school?
School uniforms and an associated dress code are required at most educational institutions. Uniforms will typically vary across primary and secondary levels, and include cold weather and sportswear variations. At St George's, students wear blazers, skirts and appropriate footwear; uniforms can be bought from a number of suppliers.
12. What is the private school admission process like?
The private school student admission process usually includes a visit to the school to discuss the needs of your child with the Head and staff, a tour of the school, applying for a place, your child sitting an entrance assessment, and you providing your child's latest school report. The school will offer a place subject to the performance of your child in the entrance exam, the school report, and a place being available at your desired point of entry. Don't hesitate to get in touch for information on entrance requirements, school fees, or any aspect of the admissions process - from nursery through to primary and secondary levels.
13. What kind of facilities are available to private school students?
Students at private school tend to have access to a diverse campus with impressive on-site facilities. Most educational facilities at private school are well-maintained and include science and technology labs, music, art and drama studios, sports halls and equipment, and playing fields. In boarding school settings, students also enjoy a diversity of social options including cafeteria-style dining rooms, games and television rooms, and safe, secure personal bedrooms in the residential boarding houses.
14. How will my child get to school?
Depending on your location, many private schools run their own mini-bus or coach services, within their day catchment area, to pick-up and drop-off students at school in the mornings and afternoons. In situations where students live too far away to commute daily, some boarding schools offer transport from major cities, for weekly boarders, on Fridays and Mondays - and at the end and start of term for full-boarders.
15. How diverse are private schools?
Private schools provide choice, diversity, and excellence to their students - and create inclusive academic communities. In many cases, the prestige and world-wide fame of a private institution attracts international interest, meaning classrooms become multi-national spaces in which students interact with children from a variety of cultural and ethnic backgrounds. Learn how diversity can be celebrated at a private school.
16. Do private schools partner with other educational institutions?
Partnerships with other schools can be extremely valuable, and help students make new friends, exchange ideas, and develop social skills. Single-gender private schools in particular benefit from educational partnerships which provide plenty of appropriate opportunities for interactions with students of the opposite gender - at events like music concerts, school plays, dances, field trips, and sports competitions.
17. How can parents be involved at the school, and monitor their child's progress?
Parents are a crucial part of a private school community. Most institutions have a flexible liaison system designed to keep parents in the loop with school events and activities, and help them support their child at every stage of the academic journey. Beyond email and written correspondence, parents stay connected online via secure student learning portals, or attend forums in which they can feedback to staff or discuss any concerns in-person. Of course, parents should also expect a warm welcome at social events, like school plays, musical performances, and charity fundraisers, held throughout the year.
---
Fees and other costs
18. How much does private school cost?
Fees for private school vary by institution and level of education. Most aim to be accessible to students of different backgrounds and means by offering some help with paying the fees. Learn more about the school fee assistance options (bursaries) available to your family: bursaries are normally awarded on the basis of financial need, and continue throughout the student's time at the school.
19. On top of tuition fees, what other costs might I have?
Additional costs beyond tuition fees differ at each school. Some of the main items charged as an extra cost include: uniforms, school lunches, school trips, certain extra-curricular and after-school clubs and activities, music tuition, English as a second language, public examinations, and breakfast and holiday clubs. Boarding pupils will also pay residential boarding fees for accommodation and living costs.
---
Academic Matters
20. What is the average class size in private school?
While the average class size in Scotland is around 23 students (at primary level), private school classes tend to be smaller, allowing teachers to give more individual attention to their pupils. If you're thinking about a private school for your child, contact the school's admissions department for the latest information on their class sizes.
21. Do private schools offer a wide selection of subject choices and examinations?
While foundations in Maths, English, Languages, and Science are taught at all schools, this is often where private schools excel offering students an impressive breadth of academic opportunities. These vary by type of qualification and depend on which syllabus is followed. The most popular are Scottish exams (including Highers and Advanced Highers), English GCSEs and A Levels, or the International Baccalaureate. Curious about your child's options? Discover a range of GCSE, Higher, and A-Level subject choices designed to meet students' academic needs, and unlock their potential.
22. Do students achieve better exam results at private school?
One of the benefits of attending a private school is often smaller class sizes. This can result in significant exam success, particularly if the school is also academically selective. It's easy to find detailed results information on specific exams and assessments at your prospective school - including GCSEs, Highers, and A-Levels: feel free to explore St George's exam results record from previous years.
23. How do private schools handle technology in the classroom?
From personal iPads, to state-of-the-art ICT-equipped graphic design and science labs, technology provides an array of innovative learning support tools for students . At St George's, for example, VR headsets are taken beyond the IT department and used to add 3D immersion to classes bringing alive the learning experience so students can 'feel' and 'experience' lesson content. Imagine Biology trips inside the human body, Classic trips to ancient Rome and floating about in space immersed in the solar system. If you're curious about the possibilities of teaching with technology, explore how it can be used to inform educational experiences in a private school setting.
24. Do private schools offer support for students who are academically talented and those who need extra help?
An individualised and inclusive support infrastructure including regular contact with parents is essential for helping students reach their academic full potential. Explore an extensive range of learning support schemes for students at all levels - from gifted and talented education programmes, to assistance with specific learning difficulties.
25. How do private schools guide and prepare students for major academic decisions?
A student's academic journey is full of important decisions - from deciding how to approach subjects and exams in secondary school, to what to study in university and which careers to consider. At a private school you can expect to receive expert guidance from specially trained staff, at the most important moments of an academic career - including one-to-one guidance, work experience programmes, support for subject and exam choices at GCSE level, and for Highers and Advanced Highers in Sixth Form.
26. Does the private school curriculum include Outdoor Learning?
Most private schools have the resources to offer students a range of outdoor learning experiences - which are especially important at nursery-level to promote physical growth and curiosity. For students of all ages, the benefits of learning outside the classroom include developing confidence, sociability, and teamwork skills, and receiving a range of new and exciting experiences.
27. How do private schools approach homework?
Homework or prep is an important way for students to expand upon classroom-based learning - and take personal responsibility for their educational experience. The amount of homework varies; for senior pupils, private schools expect a large commitment to homework every night of the week and at the weekends. As part of their homework policy, private schools may offer students access to a variety of useful educational resources designed to help them get the most out of their personalised work time.
---
Pastoral support
28. How do private schools deal with bullying?
Like every educational institution, private schools aim to address and eliminate bullying in all its forms. Discipline and welfare are crucial to building a respectful and inclusive educational community: most private schools have a range of initiatives and programmes in place to ensure every student is secure, confident, comfortable, and valued in every aspect of their academic and social lives. With that in mind, private school students are encouraged to work in partnership with both parents and staff to make a positive contribution to the lives of everyone around them.
29. How do private schools help students transition to new classes?
Transitioning from one class to another can be challenging for some students - if you're worried about how your child will adapt, it may be worth considering schools which have transition programmes in place to make the process smoother. From student-to-student mentoring programmes, to developing an inclusive identity across every classroom, learn more about the ways private schools help their students through periods of academic transition
30. How does the school support students with social, or emotional difficulties?
The welfare and wellbeing of students is the paramount concern of any educational institution. In a private school setting, students study in a tight-knit, caring environment, with dedicated pastoral staff, trained counsellors, and the infrastructure in place for a high level of individual attention. Communication channels with parents are strong creating a two-way partnership.
---
Extra-curricular Opportunities
31. What kind of extra-curricular opportunities do private schools offer students?
Extra-curricular activities are not an extra in a private school. They are an integral part of the programme each school offers. Most private schools believe that you cannot educate a child solely by teaching only academic subjects. There is much more to education than just academics. Students enjoy challenging and exciting extra-curricular activity choices throughout the year, with access to sports, music, drama and art facilities, as well as activity based clubs running every day after school. These opportunities extend out of school to initiatives like the Duke of Edinburgh Awards, Combined Cadet Force, charity and community events, and immersion trips to foreign countries. Encourage your child to expand their horizons with a range of clubs and activities designed to enrich their academic and social life.
---
Boarding
32. Will my child be able to board at private school?
While many private schools are 'day only', some are run exclusively as boarding institutions (with students studying and living at the school throughout term-time), and others as 'mixed boarding' institutions (combining both day-students and full-time boarders). Explore the options for your child: many schools offer flexible boarding, in which students are able to board at school throughout the week and return home at weekends, or board only at times when their parents are away.
33. On average, how many students are boarders in private school?
The number of boarding students in a private boarding school will vary depending on institution. Most private boarding schools admit boarders from around 11-18 years old, (preparatory schools from 8 – 13 years), and often include a proportion of overseas students. Take the time to explore the boarding arrangements at your chosen school: flexible boarding options are often available, with some students staying full-time, some for five nights (spending weekends at home), and others for only a few nights when their parents are away.
---
Wrap-around Care
34. Do private schools offer childcare before and after school hours?
Many private schools offer before and after-school care for parents who need to drop-off or pick up their children outside teaching hours. 'Wrap-around' child care often involves special clubs and activities for pupils, and is especially important in institutions with primary and nursery schools. Be aware that some before and after-school child care options may involve extra costs.
35. Do private schools have morning and after-school clubs?
Morning and after-school clubs can be a big part of a private school's wrap-around child care policy. Taking the form of sports and art clubs, or other extra-curricular activities, they offer flexibility for parents with care needs falling outside normal school hours. Find out what your options are: pre and after-school clubs may also be available at weekends or during holidays.
36. Do private schools offer international exchange programmes?
Many private schools have developed well-established partnerships with other educational institutions across the globe - and are able to offer students access to a range of international exchange programmes. Help your child broaden their horizons with a choice of exciting study opportunities in locations all over the world - from South America, the United States and Canada, to Europe, Africa, and Australia.
---
Preparation for Higher Education
37. What emphasis do private schools place on university and college preparation?
It's never too early to start thinking about the next step - and private schools place great importance on helping students secure the futures they want for themselves. As students move towards the top of the school in Sixth Form, university preparatory classes and career planning services become an important part of academic life. Find out how private schools help children prepare for the future with a range of resources, events and activities, including sessions with career officers, mock interviews, work experience schemes, and career fairs.
38. Do private schools have contacts in universities or business?
Private schools often have strong links with their former-student networks as well as the academic and professional communities around them. These contacts and connections translate to a range of support resources for Sixth Form students planning their futures - including open days, career talks, work experience programmes, and visiting expert-speakers.
39. Do private school students typically go to university after graduation?
Students from private schools typically go on to study at a wide variety of higher education institutions, across a spectrum of subjects and courses. A high-percentage of those students secure a place at their first-choice university after graduation (or in the years following if they opt for a GAP year). Explore the opportunities waiting for your child - at academic institutions across the world.
40. How do private schools help students who are not going to university plan for their careers?
A small number of students choose not to go to university after finishing school, preferring instead to take a gap year, or go straight into employment. Whether they're choosing to defer university, travel the globe, or move directly into the working world, private schools take an inclusive approach: learn more about the guidance, work experience, and other career-resources on offer to help students realize their ambitions - whatever they may be.
Looking to The Future
These questions provide only a small sample of the private school experience, but each offers plenty of potential to follow-up with your prospective school for more detail in areas of particular interest. As educational institutions, private schools are open and friendly, and have dedicated staff members who will be happy to address questions over phone and email, or help you arrange a personal visit.
If you're interested in getting more information about your private school choices - don't hesitate to request a prospectus, or book you and your child onto a forthcoming open day at St George's.